Home Occupation & Small Business
_____
Entity Formation
Code Compliance
Business Licensing
Registered Agent Services
Corporate Counsel Services
Company Contract Templates
Commercial Lease Review
Membership Agreements
Articles of Incorporation
Corporate Bylaws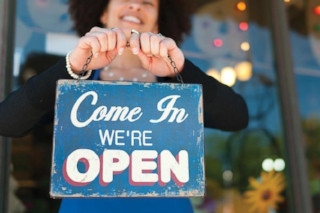 Registered Agent Information
A registered agent is a responsible third-party (often a lawyer or law office) who is registered in the same state as your business, and who is designated to receive service of process notices (lawsuits) as well as correspondence from the Secretary of State and other official government notifications on behalf of your company.  Washington State requires that all businesses have a registered agent with a physical office address.
Washington State allows you to serve as your own registered agent, but many small businesses find that a paid registered agent increases efficiency and shields your exposure.  Registered Agent Services from Good Faith Legal provides the following benefits:
Service of Process:  In the unfortunate event that you are ever sued, you probably don't want to be served with a complaint in front of your employees, customers, or family.  Nor do you want to let any time slip by before you deal with the lawsuit—your answer must typically be filed within 20 days.  Good Faith Legal will accept service of process on your behalf and notify you immediately of what steps you need to take in response.
Mail Forwarding:  For the most part, all of the legal paperwork associated with your business will be sent to your registered agent address. This includes correspondence from the federal and state government and tax documents from the Internal Revenue Service.  Good Faith Legal will ensure these documents are not missed or mistaken for junk mail, and will promptly bring important documents to your attention.
Information Shielding:  The state requires that all corporate officers or members be listed by name and address in your company's formation documents, but you may opt to use your registered agent's address instead.  This can protect your privacy, reduce junk mail, and also prevent plaintiffs' attorneys from properly identifying the individuals behind the company in an effort to attach them to a lawsuit.
Compliance Management:  Owning a business in Washington requires various filings with state agencies and maintenance of certain corporate records.  Good Faith Legal will track reporting deadlines and requirements to keep you in compliance with state and local law.  In addition, we will maintain copies of your corporate records (such as articles of incorporation, operating agreements, bylaws, annual reports, shareholder letters, meeting minutes, official state correspondence, etc.) for your convenience and peace of mind.
As an added benefit, Good Faith Legal also provides free notary services for you and for your employees and customers as part of our registered agent services.  To get started, schedule a No-Cost Introduction on the Appointments page.
Corporate Counsel Services
There are many aspects of your business that require (or may benefit from) legal advisement, including formation, compliance, contracts, employees, and risk management.  Even the smallest business often comes across a question they want to run by an attorney, and from a cost-efficiency perspective, it is far better to consult with a lawyer at the outset than turn to a lawyer when things get wonky.  As a small business owner myself, and with years of in-house legal experience, I offer affordable corporate counsel plans that are customized to suit your business needs and your work style.  Corporate counsel plans include registered agent services, as well as free notary services for you and for your employees and customers.  View the Services & Fees page for more information on how corporate counsel plans are structured, or schedule a New Matter Meeting to get started on a custom quote.