A law firm built for YOU.
_____
 toAmy (that's me) founded Good Faith Legal, P.S. as a progression from my career as a city attorney.  After working closely with cities both big and small, I recognized a need for land use and municipal experience in the private sector—not just for builders and developers, but also for homeowners, neighbors, and city residents.  With additional previous experience in corporate law, and a strong aversion to litigation, I created Good Faith Legal to serve the legal needs of local builders and middle-class families: land use and city permitting, real property, home occupation, and small business.  See below for more information about my firm philosophy and vision.
I graduated magna cum laude from Seattle University School of Law, where I received four CALI Awards for top performance in Civil Litigation, Trust and Estates, Street Law, and Cross-Cultural Communications.  During law school, I served as an extern for U.S. District Court Judge John C. Coughenour and studied comparative law in Johannesburg, South Africa.  After graduating, I served as a law clerk to the Honorable Ellen J. Fair at the Snohomish County Superior Court.  Prior to my career as a city attorney, I worked in-house for a Fortune 500 company and taught Civil Litigation as an adjunct professor for Central Washington University.
I bring those downtown credentials to my commitment as a hometown lawyer here in the greater Maple Valley area.  Good Faith Legal is dedicated to supporting this community by keeping rates low enough that regular folks can afford having a lawyer in their corner.  We are proud to sponsor local bowling team Guacabowly and to support community events like Music in the Park.  As a legal professional, I provide pro bono services to the Maple Valley Historical Society, and farther out in the community, I serve as a Commissioner on the King County Landmarks Commission.  Good Faith Legal is also an ongoing donor to Main Street America, a nationwide nonprofit that supports the revitalization of historic buildings. 
On the personal side, I love a good windstorm, enjoy playing soccer and softball, and read everything I can about American history.  I live here in Maple Valley and have five fantastic kids (nearly all out of the house).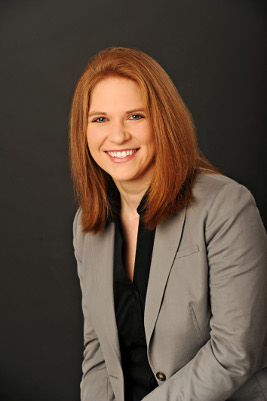 Molehills, Not Mountains
_____
"Good Faith" is an industry term… it refers to the obligation to perform contracts dutifully, to file legitimate claims, and to act with integrity when managing assets.  It is also the founding principle of my law practice—in my experience, most legal issues and disputes are best resolved with respect, intelligence, good communication, and a bit of humility.  My approach is to deal realistically with core issues rather than inflate disputes with extraneous arguments.  Likewise, if getting a building permit or starting a business feels like a mountain to you, my goal is to make it a molehill: smaller, simpler, and more easily conquered.
Although not all parties (or lawyers) are equally committed to the good faith approach, I have had great success working with a range of cities, citizens, builders, bluffers, and bulldogs to answer questions and address issues with professionalism and decorum.
Accessibility
_____
Good Faith Legal offers unique services that make "the lawyer thing" less intimidating and more accessible.  It begins with online appointment scheduling and background resources that put you in control of introducing your legal matter.  You can also choose from a range of services that include a flat-fee one-time consultation or a new-client meeting at a discounted hourly rate.  My services and fees are listed right here on the website, so you know what to expect along the way.  Even after your matter is resolved, you'll find my office an open door, with free notary services, representation in related practice areas, or referrals for issues involving estate planning or family law.  Good Faith Legal is a local, community-based law practice; my mission is for my clients to have a trusted, go-to lawyer the same as they do a favorite pharmacist, doctor or accountant.  Drop by the office or give me a call to discuss how I can help with your legal matter.