Wills
Simple Trusts
General Durable Power of Attorney
Healthcare Durable Power of Attorney
Healthcare Directive
HIPAA Authorization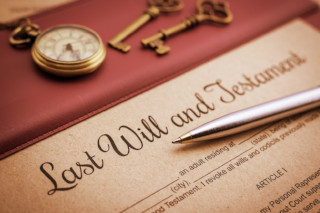 A little vocab
Will:  a document that controls what happens to your stuff and your kids after your death
Trust: a document that controls the management of specific assets during life
Durable Power of Attorney (DPA):  a document that authorizes another person to act on your behalf under circumstances that you define
Attorney-in-Fact:  the person authorized to act under a DPA
General DPA:  used to convey decision-making authority over your assets and property
Healthcare DPA:  used to convey decision-making authority over your person in the event of incapacity
A little info
I often tell people that a will is like a well-drafted contract: a document that requires performance by certain parties and covers foreseeable contingencies.  It is important for adults of all ages to have a will that controls both the distribution of assets and the guardianship of any dependent children when you die, however far down the road that may be.  You should review and consider updating your will about every ten years, or after a major life event in your family such as a marriage, divorce, or death of a loved one.
It is equally important to have documents that control the management of your assets and your healthcare while you're alive but somehow incapacitated.  A Durable Power of Attorney (DPA) is a document that conveys authority to another individual to act on your behalf under circumstances that you define, such as incapacity due to illness or imprisonment (or psychosis, or shipwreck, or any other unlikely event in the Parade of Horribles that lawyers are paid to imagine).
A Healthcare DPA gives authority to another person to make medical decisions on your behalf when you are unable to do so.  A Healthcare Directive (sometimes called an "advance directive" or "living will") expresses your wishes for treatment and care, and acts as a guideline for the person you have designated to make those decisions for you.  Click here for my brochure on choosing an appropriate healthcare agent.
DPAs are highly customizable, and can impose both duties and limitations according to your preferences.  The document must be signed, and most banks and agencies also require that it be notarized.  However, in Washington State a DPA can be revoked verbally at any time by communicating that intent to the attorney-in-fact (the person you previously authorized).
Still have questions?  Schedule an Introduction or New Matter Meeting to discuss your situation and see how I can help, or take a look at the variety of estate planning packages and services described on our Fee List.