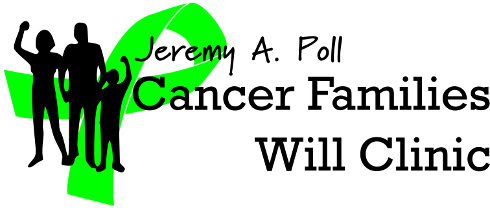 The Jeremy A. Poll Cancer Families Will Clinic was founded by Good Faith Legal, P.S. in 2017 to ease the burden of young families facing a cancer diagnosis.  Patients and families recently diagnosed with cancer often talk about experiencing three feelings: loss of control, aloneness, and hopelessness.  Immediately, they are faced with treatment decisions, navigating the health care system, tests, doctor's appointments, second opinions, medical terminology, dealing with insurance companies, and most certainly facing new financial burdens on top of the overwhelming emotional impact of the disease.  And amidst all this, despite hope and even good prognoses, families—especially those with minor children—are also advised to prepare a will as a first step in responding to the diagnosis. For those families, we're here for you.
In 2013, Jeremy Poll (pronounced "paul") was beginning his third year of dental school at Midwestern University in Arizona, supporting his wife and two small children, hundreds of miles away from friends and family back home in Mill Creek, Washington.  After months of suffering through chronic pain and severe night sweats, Jeremy was diagnosed with Non-Hodgkin's Lymphoma, a type of blood cancer.  He was 33 years old.
The ten-year survival rate for Jeremy's diagnosis is 51%, but the doctors explained to Jeremy and his wife, Anjee, that the type of lymphoma he had could not be cured, only managed into periods of remission.  At the time of Jeremy's diagnosis, Anjee was staying at home with the couple's 5-year-old son and 3-year-old daughter.  As Anjee fought to support her husband, and he fought to support his family, both of them continued to face the challenges of daily life, student loans, dental school, renters in their permanent home in Washington, and advocating for the special needs of their autistic son as he entered kindergarten in an unfamiliar school district.  Accepting the reality that her husband may not survive their children's childhoods, Anjee turned to her best friend, Good Faith Legal founder Amy Blue, and asked for help drafting wills and other estate documents for her and Jeremy.
We think every family struck by cancer should have a lawyer-friend to turn to.  That's why the Poll Clinic provides free estate planning services for families coping with a recent cancer diagnosis.  But it's not just the cost of drafting a will that we want to lift from your shoulders—it's the ordeal of it altogether.  Finding a good attorney is often like finding a good mechanic (or opening a box of chocolates): you never know what you're gonna get.  And at a time when you have much higher priorities than the legal effects of cancer, we know you don't want to deal with vetting impersonal or incompetent lawyers.  At the Poll Clinic, you'll work with attorneys who see you as a person, not just a client—attorneys who believe in personal integrity as well as professional excellence.
Eligibility
We are honored to assist families through the Poll Clinic, but are limited in the number of clients we can accept each month. Please see the Poll Clinic Client Application for information about how clients are selected. Qualifying families will have:
A parent between the ages of 20 and 55 who has been diagnosed with cancer within the last six months;
At least one child under the age of 18;
Permanent residency in Washington State; and
Combined annual income less than $200,000.
Services Offered
Clients selected for the Poll Clinic will receive the following services at absolutely no cost:
New Matter Meeting;
Estate Document Review (if applicable); and
Basic Estate Plan (for Individual or Couple), including Will, General Durable Power of Attorney, Healthcare Power of Attorney with Directive, and HIPAA Authorization.
When a Trust is desired as part of an estate plan, services will be billed hourly at the Clinic's discounted rate. Your attorney will go over the hourly rate with you and provide an estimate of the anticipated costs. The Clinic's current discounted rate is $145/hr.
How to Apply
If you are interested in receiving estate planning services through the Poll Clinic, please complete the Poll Clinic Client Application, and return the completed application by email to administrator@pollclinic.com, or by first class mail to:
Poll Clinic
c/o Good Faith Legal, P.S.
26837 Maple Valley Hwy, Suite 103
Maple Valley, WA 98038
We will notify you via email when your application is received.  Please allow up to two weeks to process the application.  Qualifying clients will receive a letter of acceptance and an email introduction to your assigned Clinic attorney.  If we determine an applicant does not qualify, we will notify you with our regrets as soon as possible.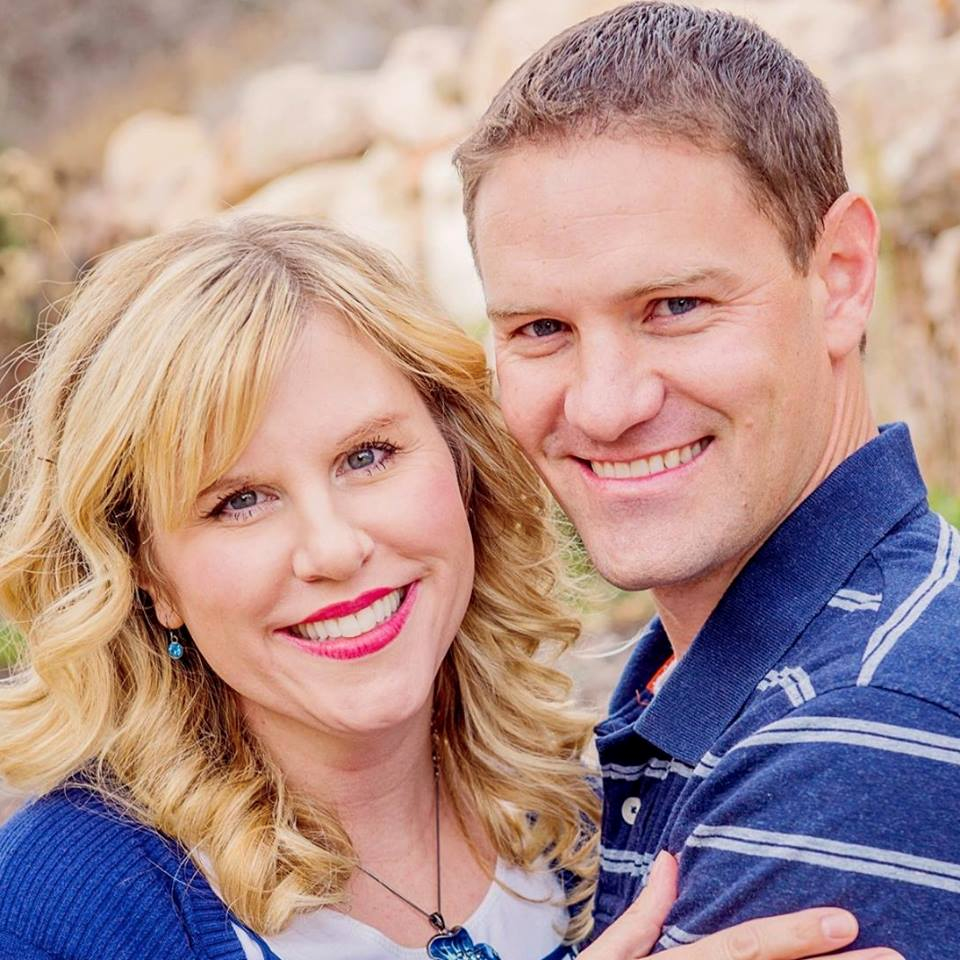 Anjee and Jeremy Poll
Jeremy graduated from dental school with his cohort in 2015, undelayed by his cancer treatment.  He was the winner of the faculty-nominated Lifelong Learner Award, and now has a dental practice in Cave Creek, AZ.
_____
How to Help
Attorneys and others who would like to participate in the Poll Clinic are invited to complete the Poll Clinic Volunteer Application and return it by email to administrator@pollclinic.com, or by first class mail to the address listed to the left.  Please understand that our clients' positive experience is our top priority, so we screen volunteers to ensure that everyone involved with the Clinic fosters the spirit of kindness and the standard of excellence that we stand for.
If you are not able to volunteer, but would like to make a financial or other in-kind contribution, please contact Amy Blue directly at (425) 906-9590 or amy@goodfaithlegal.com.
Lime green is the awareness ribbon for Non-Hodgkin's Lymphoma 

26837 Maple Valley Hwy, Suite 103
Maple Valley, Washington  98038
p: (425) 906-9590 | f: (425) 484-0016